The Tiger bread rolls are soft, fluffy buns with a crunchy and caramelized topping made from rice flour and toasted sesame oil, which gives them an incredible flavor.
Tiger bread originates from the Netherlands where it's know as tigerwood (tiger bread) or tijgerbol (tiger bun). It's also called Dutch crunch or Giraffe bread because of the fancy pattern of the crust. It is often associated to chinese pineapple buns (Bolo bao).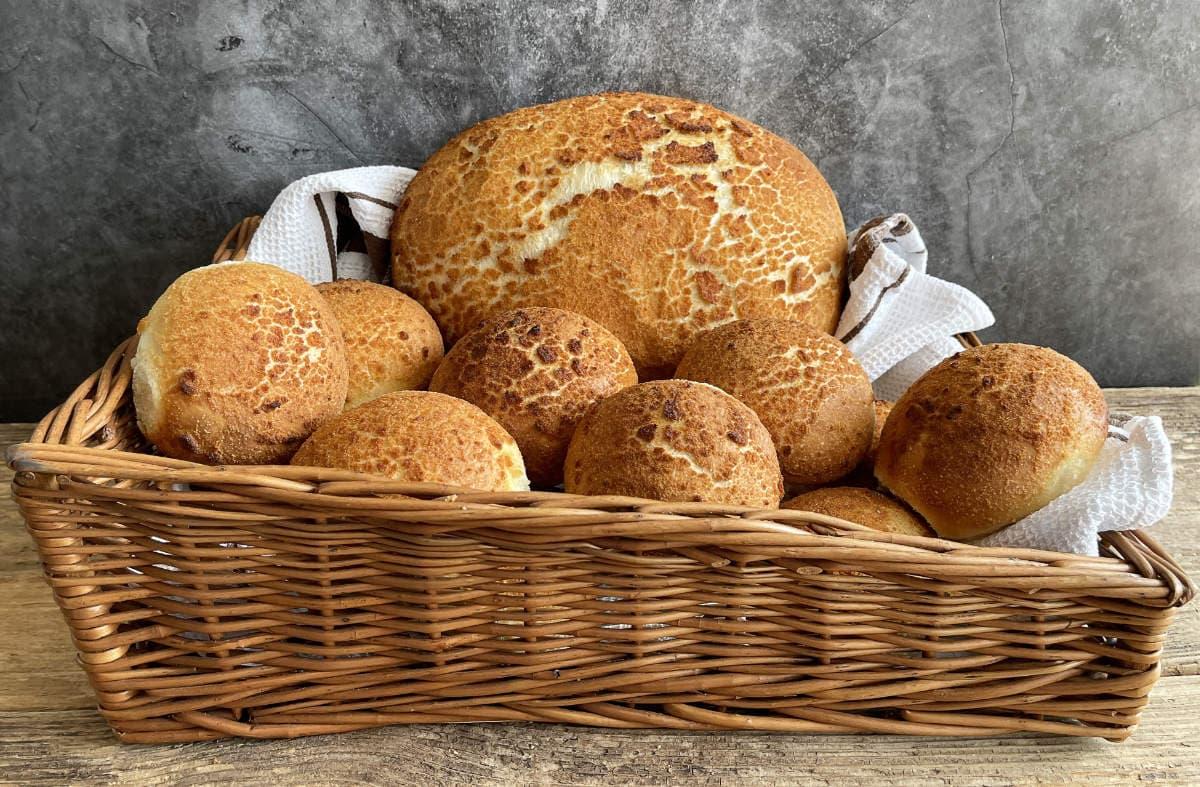 Recipe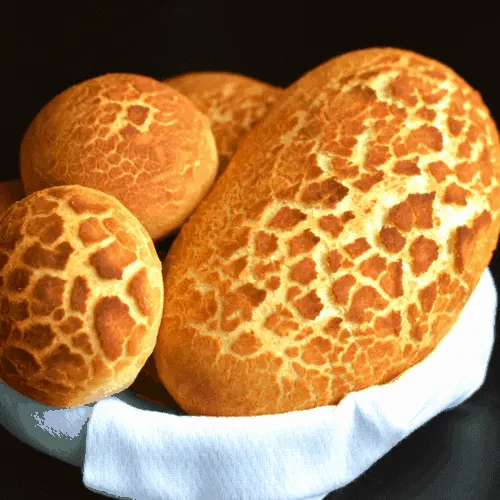 Tiger bread rolls
Equipment
Stand mixer

recommended but can also be knead by hand
Ingredients
Bread dough
375 

g

(12,75oz/ 3 cups) all purpose flour

60 

g

(2 oz) whole grain spelt flour

9

g

(0,3 oz) dry yeast or 7g instant yeast

120 

ml 

(4 oz/ 1/2 cup) water warm (40°C)

240 

ml 

(8 pz/ 1 cup) plant milk ( I used soy) warm (40°C)

15

g

(0,5 oz/ 1 tbsp) butter/plant-butter softened

15

g

(0,5 oz 1 tbsp) light brown sugar

9

g

 (1,5 tsp) salt
Topping
4,5 

g 

active dry yeast or 3g instant yeast

65 

g 

lukewarm water

70 

g 

white rice flour

10 

g 

brown sugar

9

g 

neutral oil

9

g 

toasted sesame oil

2,5

g 

salt
Instructions
Add the flours, sugar and yeast to the bowl of a stand mixer and stir to combine.

Add warm milk and water and start kneading with the hook attachment until the dough starts pulling away form the bowl (about 12 minutes).

Add salt and softened butter and knead until the dough is soft and elastic (about 15 minutes).

Shape into a ball, place into a bowl, cover and let rise in a warm place until doubled in size (about 1 hour).

After the first rise, deflate dough and divide into 8 equal pieces.

Shape each piece into a ball. Cover and let forse for 15 minutes

Preheat oven to 200°C.Make the topping: combine all the ingredients into a small bowl. The mixture should be thick but spreadable.

Roll the buns into the final shape and place over a lined baking sheet. Spread about 1 tbsp of the mixture on top of each bun.

Pour some hot boiling water into an oven-proof pan and place into the oven.

Bake in the middle rack of the oven for 20 minutes. Transfer to a cooling rack to cool completely
What is the best way to cook Tiger bread rolls ?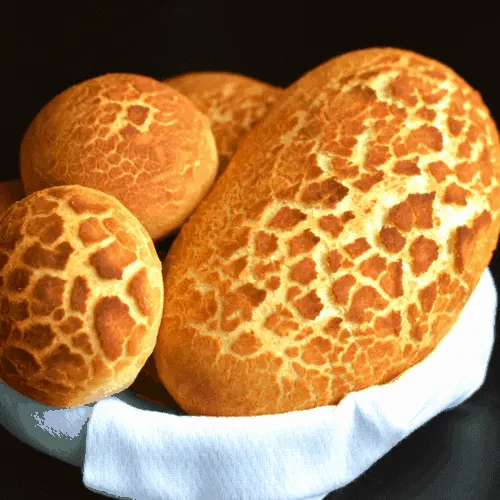 In this version of the recipe, I used soy milk and plant butter to make it dairy-free and vegan and instead of using sourdough, I used instant yeast because I don't have any ready, activated sourdough at the moment. The recipe is very easy to make with instant yeast and works perfectly, but I am very curious to try it out using sourdough. I will update the post with both versions once I tried!
If you want to use active dry yeast instead of instant yeast, please use 25 percent more active dry. In this case, use 7g instant yeast or 9g active dry yeast. You can also replace it with 21g fresh yeast if you prefer.
Also, feel free to replace plant milk/ butter with regular cow milk and butter if vegan/ dairy-free is not a concern for you.
I used a stand mixer fitted with the hook attachment to knead the dough, which is very sticky at the beginning, so it takes some patience and several minutes of kneading until the dough is soft and elastic and starts to pull away from the bowl. You can make this by hand too, but it will take some effort in kneading.
I kneaded the dough with the stand mixer for a total of 27-30 minutes. To check if the dough is ready, please gently stretch the dough with your hands. You should be able to get a very thin layer that doesn't break easily (windowpane test)
Fact about Tiger bread rolls
Once the dough is ready, place it into a large bowl and cover with cling film or a towel. Place the bowl in a warm place to rise until doubled in size. I use the fermentation feature of my oven at 38C degrees and it tooked about 1 hour. The rising time depends on the temperature of your home.
After the first rise, you will have to divide the dough into 8 equal parts. Using a scale allows you to get same size buns that will bake evenly.
I tried out several method to shape the balls evenly. The more effective, to me, is to flatten each piece into an oval, then fold both side like an envelope, two times, then push the edges upwards to get a rounder shape. You can see this method in my Melon Pan tutorial through my Instagram Highlights.
To make the crust you will just need to combine all the topping ingredients to get a thick, but pourable mixture. If you think the mixture is too runny or too thick, please adjust the amount of rice flour or water. You probabily won't need to use up all the amount of the topping mixture .
Once the buns have raised for 15 minutes, gently put a dollop of topping mixture on top of each bun and use a pastry brush to spread evenly.
To help keeping the oven moisture while baking, please add an oven-proof pan to the oven while pre-heating. I usually place it over a rack on the bottom of the oven.
Once the oven is ready, carefully pour some hot boiling water into the pan then add the baking sheet with the buns on the middle rack.
You don't need to make this step, but it helps keeping the buns softer for longer.
The buns will get caramelized on top while baking and the topping will crack to reveal the typical pattern.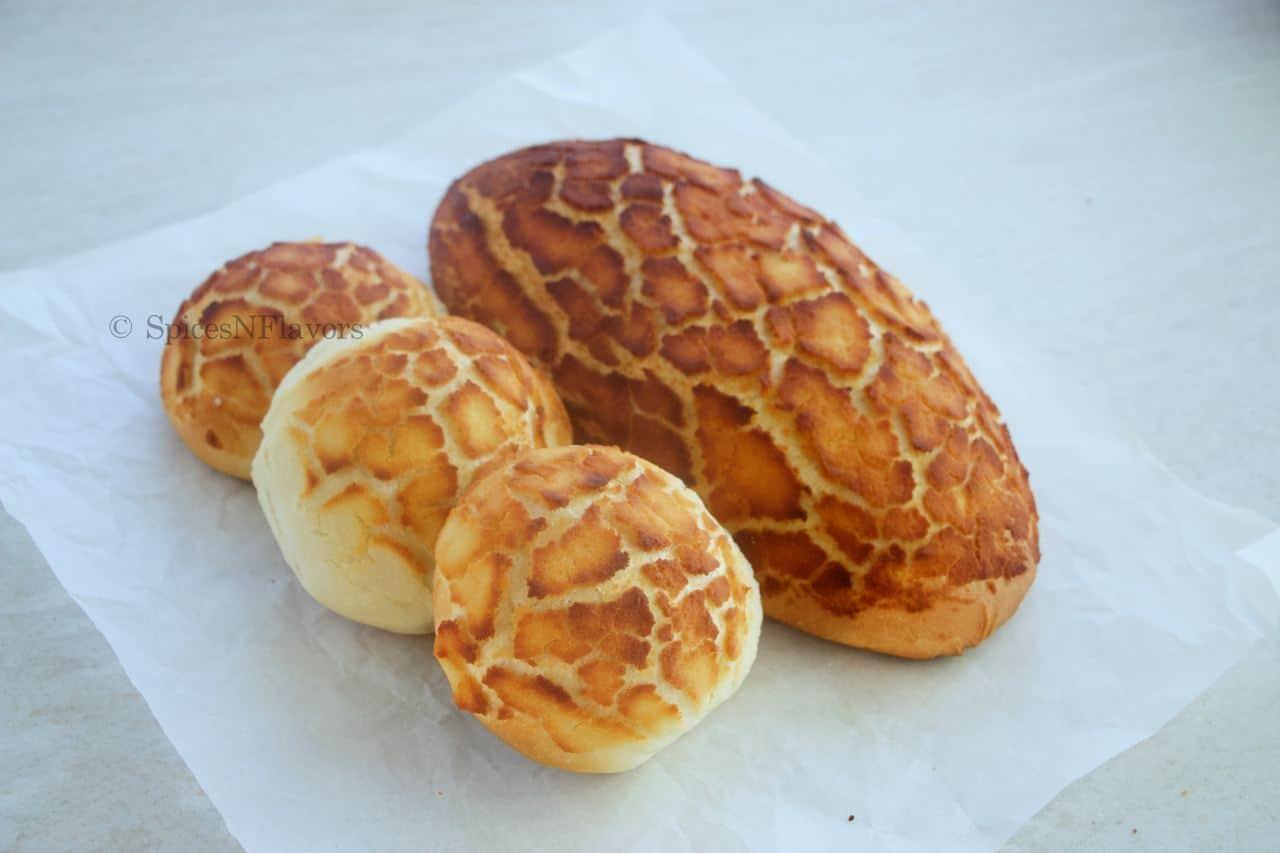 With satisfied smiles and content hearts, they enjoyed the Tiger bread rolls, creating beautiful memories around the simple pleasure of sharing a delicious meal together. From that day on, Tiger bread rolls became a family favorite, a tradition that they cherished for years to come.