A bunch of ugly overripe bananas on the counter is the perfect excuse to make a loaf of banana bread. And after trying the Plant based chocolate banana bread recipe, I promise you will always buy way more bananas than usual!
This chocolate version is super yummy and you won't believe it's packed with healthy ingredients. I used unrefined brown sugar to make it completely plant-based, so no refined ingredients, no eggs and no dairies. Sounds perfect, right?
Introduction about Plant based chocolate banana bread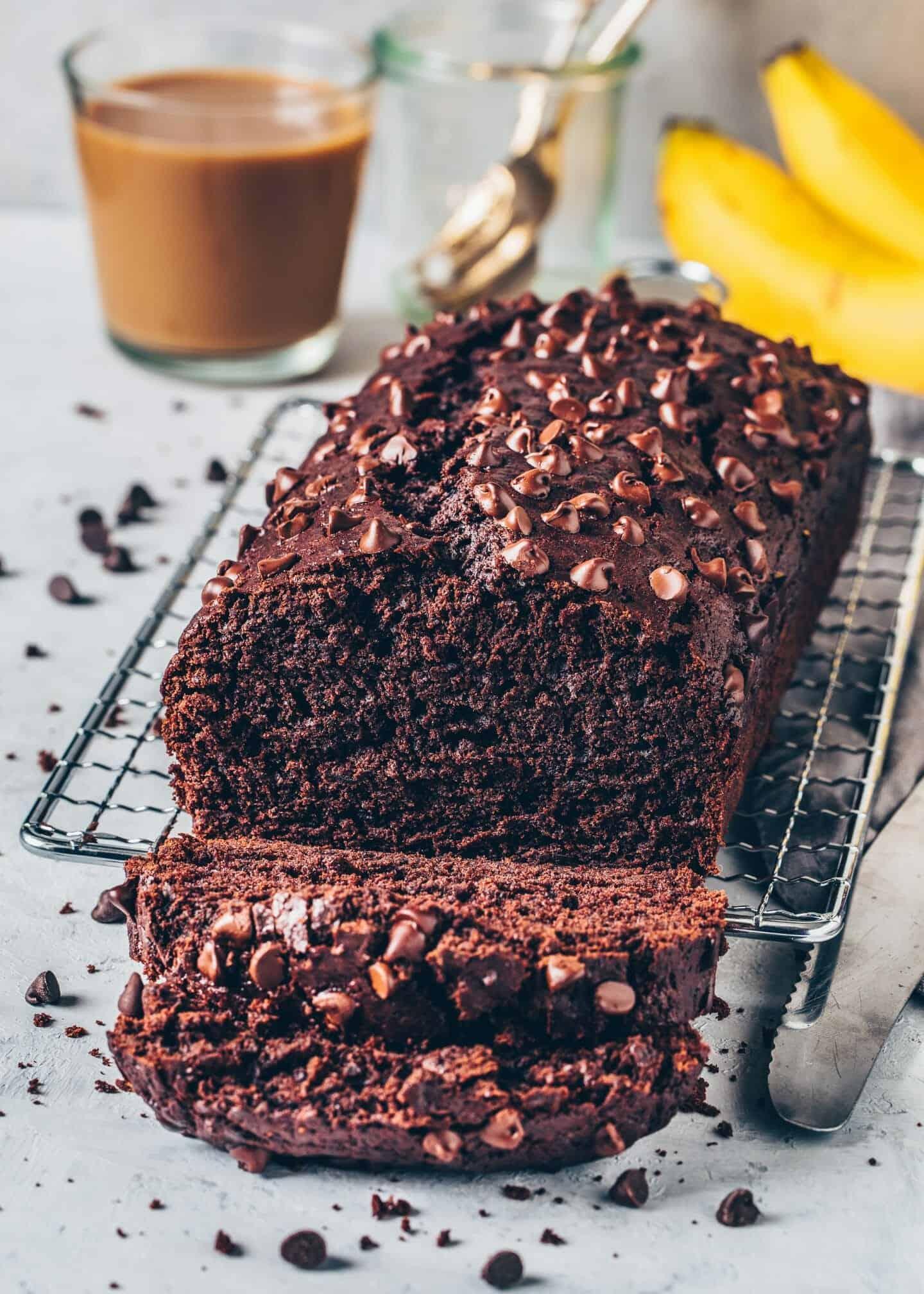 To make it even more delicious, I topped it with crunchy chocolate and hazelnut frosting. So good.
The best part of this recipe is that it's super easy to make and it requires only a few staple pantry ingredients. No need to rush to the grocery store!
If you don't have overripe bananas, please don't use unripe bananas. It's not going to work. But no worries! You can still enjoy last-minute banana bread just by baking the unripe bananas in the oven. Preheat your oven to 150 Celsius degrees, place your unripe bananas on a parchment-lined baking sheet (leave the skin on) and bake them for 30 minutes or until blackened and soft. Please let cool down the bananas completely before using them.
I made a step-by-step tutorial for the Plant based chocolate banana bread recipe to make it even easier, so if you want to bake it along with me, jump over my Instagram highlights!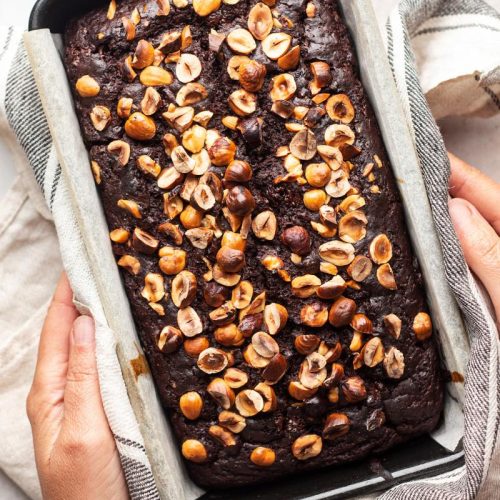 Plant-based chocolate banana bread
vegan, plant-based, dairy-free
Equipment
22×10 cm loaf pan, food processor (optional)
Ingredients
Wet ingredients
200 

g

(about 2 large) very ripe bananas

150 

ml 

soy or almond milk

2

tsp 

lemon juice or vinegar

70 

g

neutral oil (I used grape seed)

160 

g

unrefined brown sugar or coconut sugar

1

tsp 

vanilla bean paste

1

tbsp 

instant espresso, dissolved into 1 tbs water
Dry ingredients
210

g

all purpose flour can be replaced with spelt or cake flour

1

tsp 

baking soda

40

g

cacao powder

1/2 

tsp 

sea salt
Optional add-ins
50 

g

non-dairy chocolate chips
Crunchy chocolate and hazelnut ganache
150 

g

full fat coconut milk

300 

g

chopped dark chocolate

4

tbsp 

toasted hazelnuts, chopped

2

tbsp 

rose petals to decorate, optional
Instructions
Instructions for the banana bread
In a small bowl, combine milk and lemon juice/vinegar and set aside to curdle for 5 minutes. This will create a buttermilk.

In a medium bowl, sift together the dry ingredients

Fold in the chocolate chips, if using.

Blend the bananas in a food processor until completely smooth. (Or mash them with a fork). Add sugar, buttermilk, vanilla, oil , espresso and blend to combine.

Pour the wet mixture over the dry and whisk until just combined.

Drop the batter into the prepared loaf pan.

Bake for 40-45 minutes.Let cool down completely before slicing.
Instructions for the ganache
Heat the coconut milk over medium high until the simmer point.

Pour over the chocolate chips and set aside for 5 minutes, then gently stir and let cool down completely.

Fold in the hazelnuts. Pour over the cake and place in the fridge to set for at least 2 hours.
Nutritional ingredients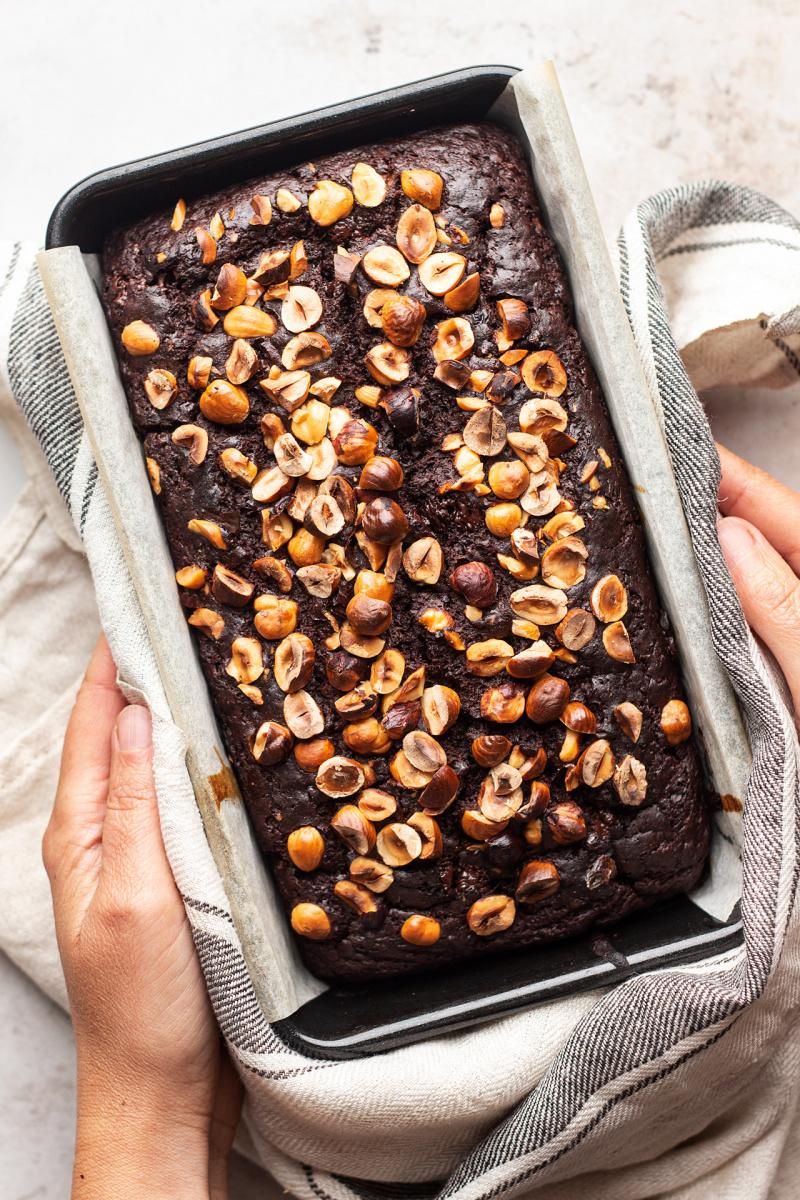 The specific nutritional ingredients of Plant based chocolate banana bread will depend on the specific recipe used, but generally, a plant-based chocolate banana bread is made with ingredients such as flour, bananas, cocoa powder, plant-based milk (such as almond milk or soy milk), vegan butter or oil, and baking powder or baking soda.
A slice of plant based chocolate banana bread typically contains around 150-250 calories, with approximately 5-10 grams of fat, 25-35 grams of carbohydrates, and 2-5 grams of protein. These values may vary depending on the specific recipe and the serving size.
Plant based chocolate banana bread can also be a good source of certain nutrients, such as fiber from the flour and bananas, as well as vitamins and minerals depending on the specific ingredients used.
However, it is important to note that plant-based chocolate banana bread can be high in sugar and should be consumed in moderation as part of a balanced diet.
Serving Suggestions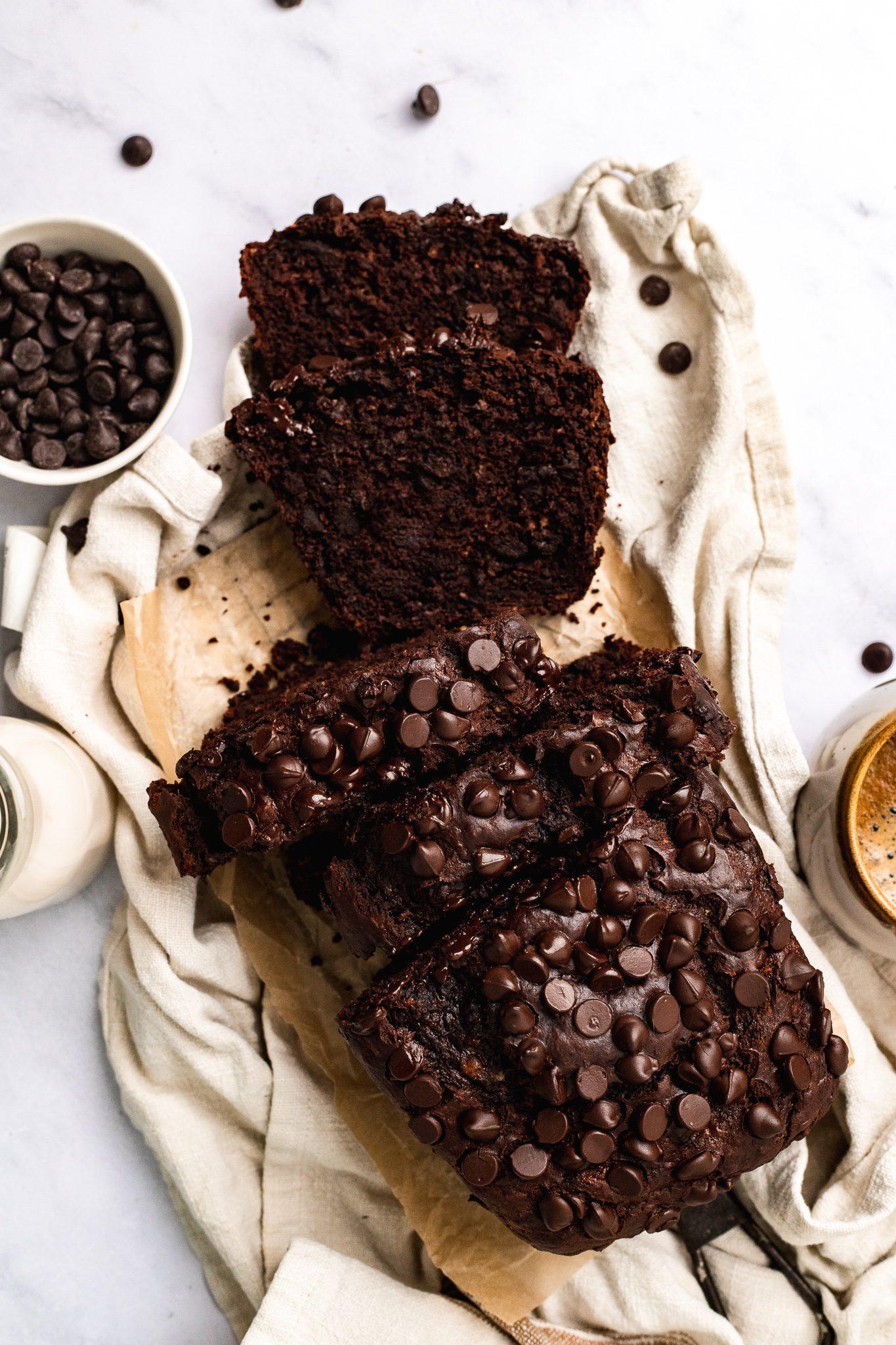 Here are some serving suggestions for plant based chocolate banana bread:
Enjoy a slice of the bread on its own as a sweet and indulgent snack.
Toast a slice of the bread and spread with vegan butter or nut butter for a delicious breakfast or snack.
Top the bread with vegan whipped cream or frosting for an extra decadent treat.
Serve a slice of the bread alongside fresh fruit or berries for a balanced and refreshing dessert.
Use the bread as a base for a vegan French toast or bread pudding.
Cut the bread into small squares and serve as a party or potluck dessert.
Warm up slices of the bread and serve with a scoop of vegan ice cream for a delicious dessert.
Use leftover bread to make vegan bread pudding or croutons that can be used as toppings for other dishes.
Serve the bread as part of a brunch spread, alongside other baked goods and savory dishes.
Use the bread to make a delicious vegan banana bread and chocolate sandwich with nut butter or fresh fruit.
In conclusion, plant based chocolate banana bread is a delicious and healthier twist on traditional banana bread. With its rich chocolate flavor and moist texture from the bananas, this bread is a tasty and satisfying treat that can be enjoyed in many different ways.
Whether served on its own, topped with whipped cream or used as a base for French toast, this bread is sure to be a hit with vegans and non-vegans alike.
So why not try making one for your next special occasion or just as a sweet snack for yourself? With its nutritious ingredients and decadent taste, this bread is a guilt-free indulgence that you can feel good about.