I love Giraffe Bread! They are so cute and fun, don't you think? If you like them too, you might also like this leopard bread!
The best part is the cut! The bread doesn't look very pretty after baking but as soon as you slice it, the pattern appears and it's absolutely magical!
Introduction about Giraffe Bread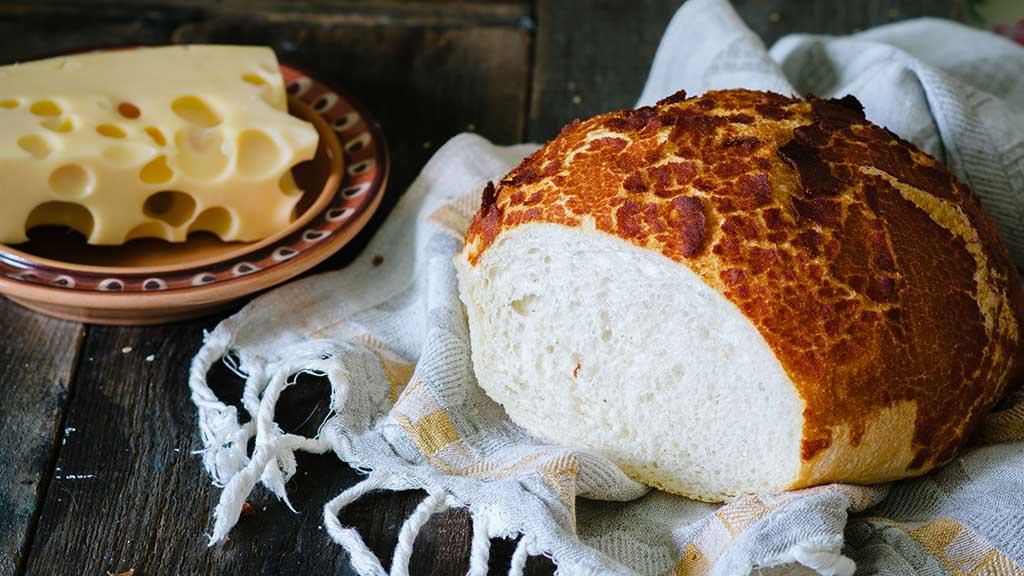 This bread is not very easy to make but if you follow all the steps (please see images below for easier understanding), you'll see that it only requires a little precision. Please make sure to use a scale to measure dough pieces properly!
I think that the plain (white) dough was a little bit too thin here, especially in the upper side of the bread. Next time I'll try to divide the dough differently, leaving more white dough. I weas very happy with the result though, so If you want to try, here's the recipe for you!
To make this pattern, you will need one plain and one cacao dough. Once you have the two dough ready, you will need to divide them into 4 pieces each, f or a total of 8 (4 plain dough pieces and 4 cacao dough pieces).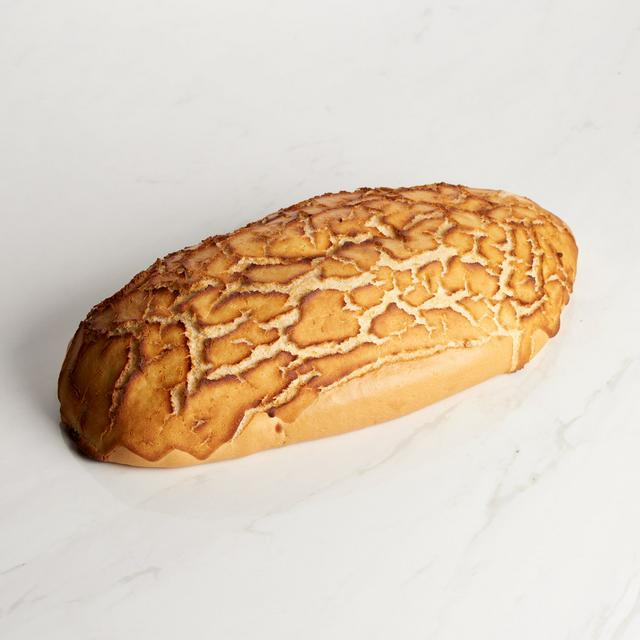 Make sure that one of the pieces for each color, is a little bit
 larger. I highly recommend using a scale to measure dough properly and get the dough divided as following:
cacao dough: 1x 90g + 3x 80g.
plain dough: 1 x 50g + 3x 40 g
The weigh of dough may differ, so I usually will wiegh the total weight of the dough and divide accordingly.
You will then have to roll the cacao dough pieces into logs and plain dough pieces into rectangles. Place each log in the middle of the plain dough rectangle and seal ALL around the open ends. This step is very important to assure a regular pattern, so don't skip it! See images below.
Once you have 4 complete logs )one bigger and 3 smaller), roll them a little and cut in half. There would be a side of the dough that is sharper and sealed and another side which is open (you can see the cacao dough).
Reserve the larger logs for the middle. I used a 20x12x10 cm loaf pan. Place the logs of dough in such a way that the ends are alternating. Place 3 smaller logs on bottom layer, 2 large logs in the middle and 3 small on top. Please use images as reference.
I am so excited about this bread and I can't wait to try other pattern! Let me know in the comments which pattern you'd like me to try! I will be certainly trying the leopard and zebra pattern next!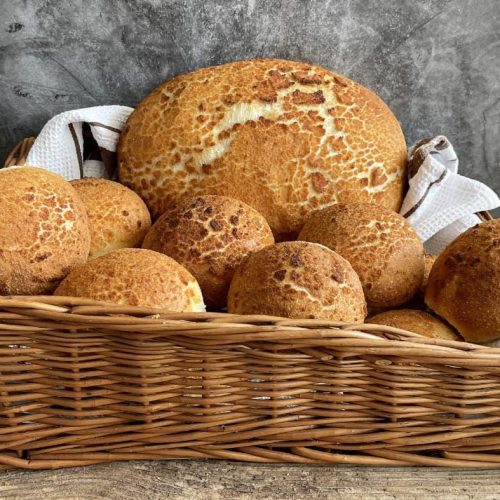 Giraffe bread
vegan and dairy free options
Ingredients
Ingredients for the plain dough
250 

g

(2cups) bread flour

190 

ml

(3/4 cups + 1tbsp) milk full fat, soy or oat

25 

g

(2 tbsp) light brown sugar

15 

g

butter, at room temp or vegan butter

2

g

(1/4tsp) fine salt

3

g

(1 tsp) instant yeast
Ingredients for the cacao dough
330 

g

plain dough

15 

g

(2 tbsp) cacao powder

2

tsp 

water
Instructions
Combine all the plain dough ingredients, except butter, into a large bowl or into the bowl of a standing mixer

Knead until just combined. Cover and let rest for 20 minutes.

Add butter and knead until smooth (10-12 min).

Reserve 330g of the dough. Roll the remaining dough (170g) into a ball, and place it in a lightly greased bowl . Cover and place into the fridge as you knead the cacao dough.

Add cacao powder and a little of the water into the reserved 330g dough. Knead until combined.

Shape the chocolate dough into a ball and place it in a bowl. Cover with cling wrap.

Take the plain dough out of fridge. Proof both portions of dough for 40-50 mins.

Divide the cacao dough into 1x90g and 3x80g pieces.

Divide plain dough into 1×50 and 3x 40g pieces.

Roll the dough into balls.

Take one of the cacao dough ball. Using a rolling pin, roll out into a rectangle. Roll on the long side of the rectangular dough, into a swiss roll pattern.  Seal ALL the open ends of the roll.

Roll out one plain dough ball into rectangular shape, the same length as the cacao dough. Place the cacao roll on the white rectangular dough. Pull up the long sides of the main white dough, over the cacao dough, and seal all around the open ends. Repeat with remaining dough, until you get 4 rolls.

Cut all the rolls into half. So you would have 8 portions of dough, with one sharper and one open end.

Place dough into greased pan (20x12x10cm). Place the portions of dough in such a way that the ends are alternating.

Cover the pan and let rise for 30 minutes.

Preheat oven to 175C degrees and bake for 20-25 minutes.

Let cool down into the pan for 10 minutes then transfer to a cooling rack.
Nutritional ingredients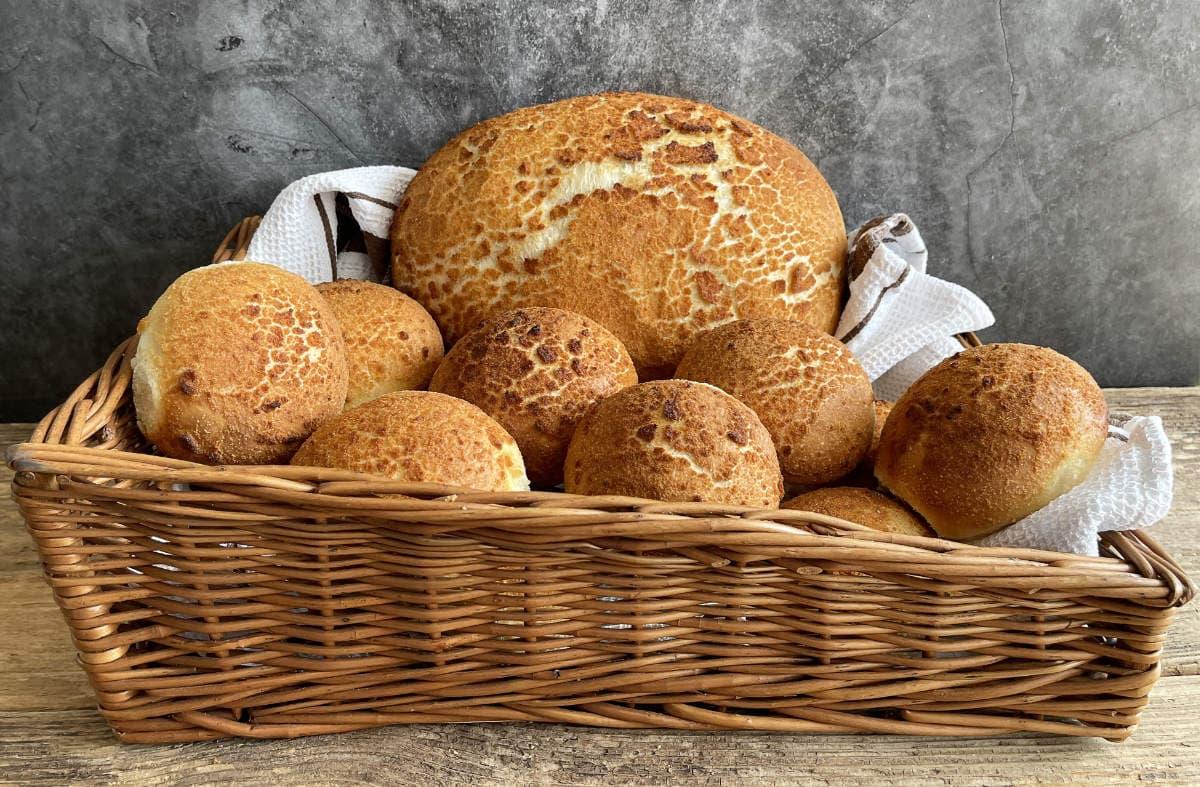 Here is the approximate nutritional information for one serving of Giraffe Bread:
Calories: 190
Total Fat: 8g
Saturated Fat: 5g
Cholesterol: 40mg
Sodium: 190mg
Total Carbohydrates: 27g
Dietary Fiber: 1g
Sugars: 13g
Protein: 3g
Note: This is an estimate and may vary depending on the specific recipe and serving size used.
Cooking tips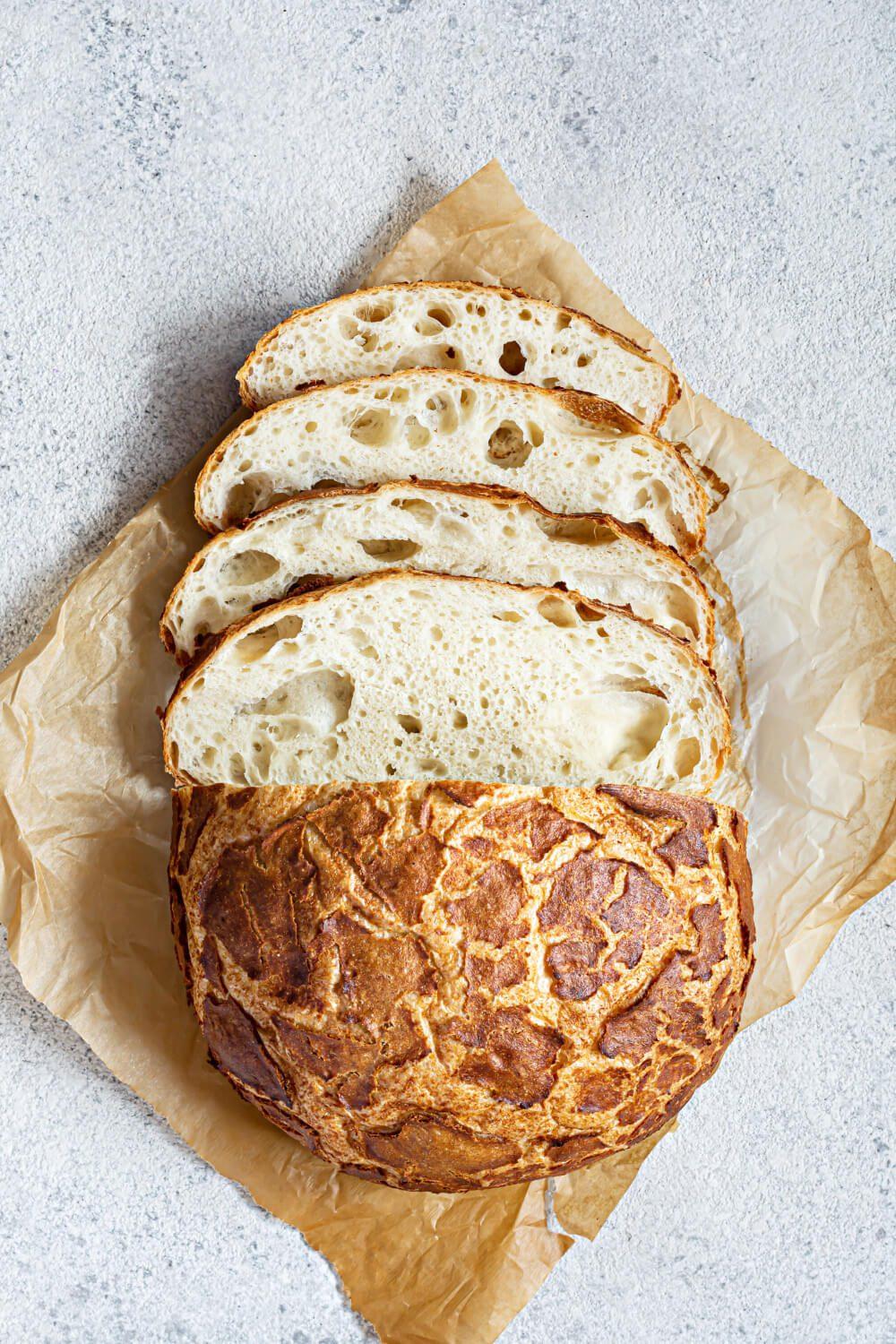 Here are some cooking tips for making Giraffe Bread:
Use good quality cocoa powder: The cocoa powder is what gives Giraffe Bread its distinct look, so it's important to use a high-quality cocoa powder for the best results.
Don't overmix the batter: Overmixing can make the bread tough and dense. Mix the batter just until the ingredients are combined.
Use room temperature ingredients: Using room temperature ingredients, such as eggs and butter, will help them blend together more easily and create a smoother batter.
Grease the pan well: Make sure to grease the loaf pan well, so the bread doesn't stick. You can use butter, cooking spray or parchment paper to line the pan.
Swirl the batter gently: To achieve the giraffe pattern, swirl the chocolate batter into the vanilla batter gently with a knife or skewer. Don't overmix or the pattern will be lost.
Test for doneness: Insert a toothpick or a cake tester in the center of the bread to test if it's done. If it comes out clean, the bread is ready.
By following these tips, you'll be able to make a delicious and visually appealing Giraffe Bread that's sure to impress!