I made several versions of Moist and tender vegan marble cake. Some with regular butter, some with eggs and some with both. But I ended up preferring the vegan version better.
The dense yet tender texture reminds me of the buttery commercial marble cake you can buy packed into single slices. I haven't been buying commercial cakes for so many years, I don't even know if this still exists!
Introduction about Moist and tender vegan marble cake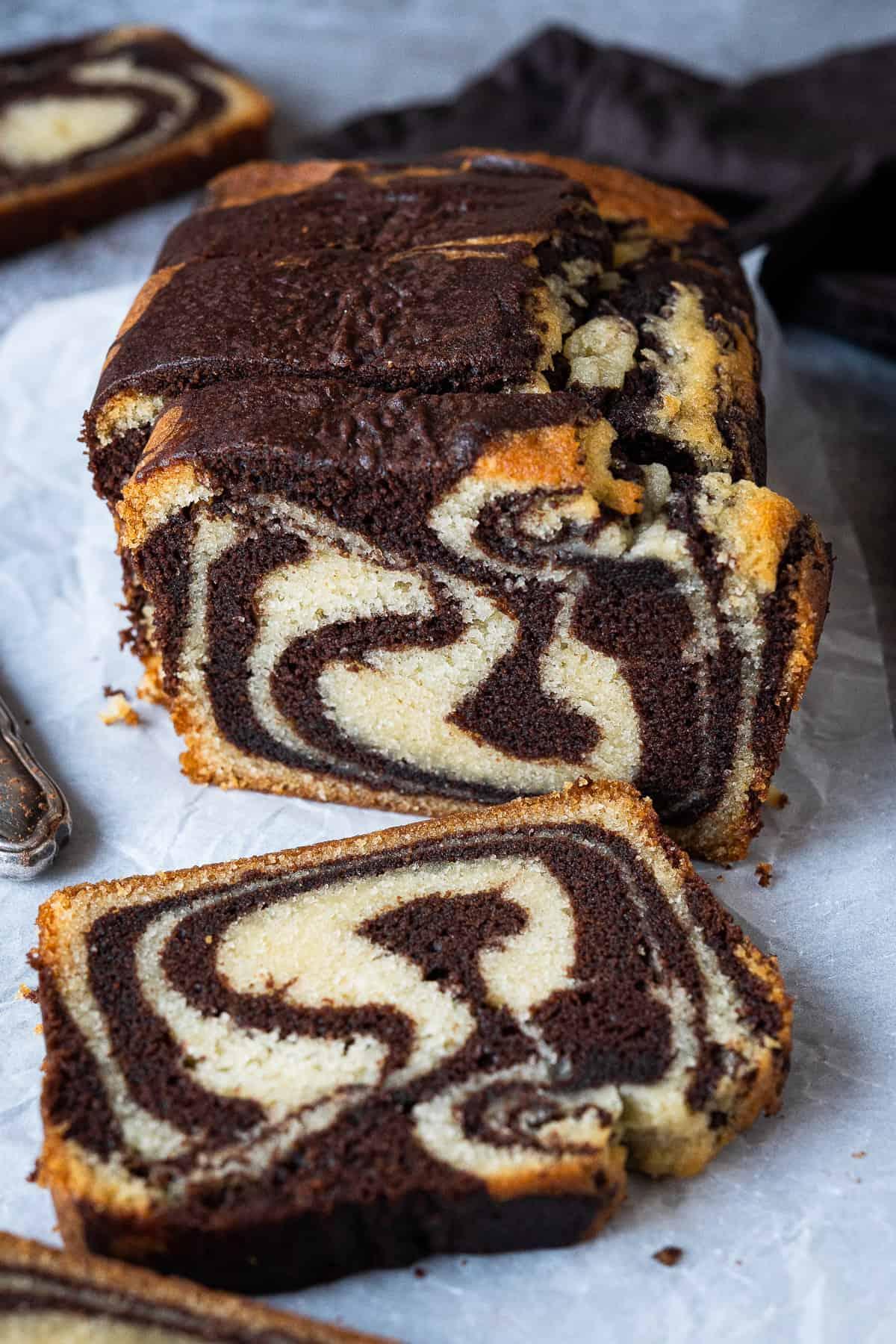 Vegan bakery can be tricky. Making a cake without using eggs or butter can be overwhelming. I feel you, I've been there too. Runny batter that never bakes, cakes that don't rise, …
But there is something fascinating about vegan cakes. When you learn how to balance wet and dry ingredients, you wonder why some recipes call for eggs. Most times, they are not necessary. Unless the recipe calls for whipped egg whites.
Since summer is around the corner, I felt like adding some lemon zest to the vanilla batter to make it a little more refreshing and interesting but you can leave it out or replace it with orange zest.
The marble design is very easy to make but it will impress your guests. You just need to alternate chocolate and vanilla batter into the pan and run a sharp knife to make some swirls. That easy!
This cake keeps well for up to 3 days on the counter, wrapped into cling film or foil. But I'm sure it won't last that long!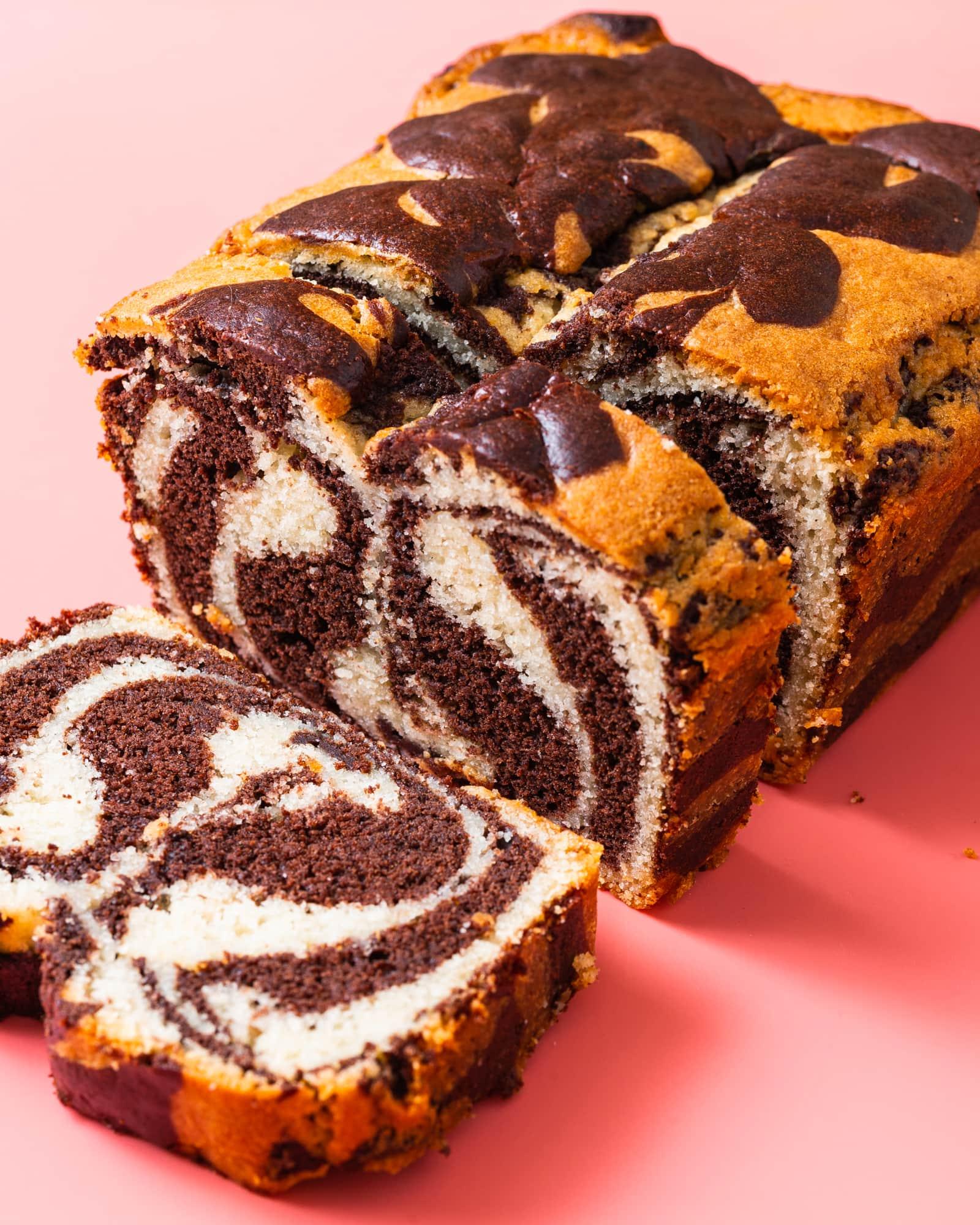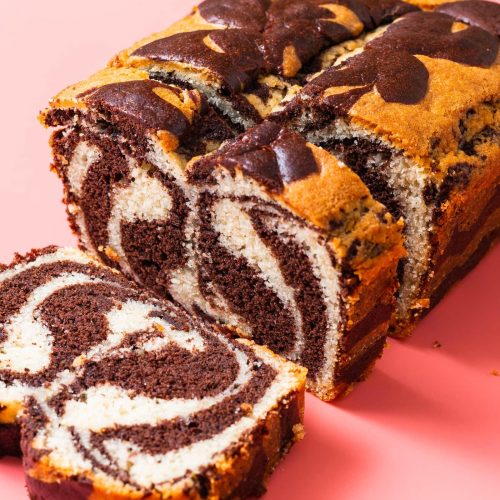 Moist and tender vegan marble cake
Dairy-free, vegan-friendly
Ingredients
Ingredients for the main batter
250

g

(2 cups) cake or all purpose flour

7

g

(2 tsp) baking powder

1/4

tsp 

baking soda

80 

g

baking soda

80 

g

light brown sugar

70

g

granulated sugar

70 

g

neutral vegetable oil (I used sunflower)

220 

ml 

plant milk (I used soy milk)

15

ml 

(1 tbsp) lemon juice
Ingredients for the vanilla batter
zest of half a lemon or orange

1

tsp 

vanilla bean paste or 1,5 tsp extract
Ingredients for the chocolate batter
25 

g

(3 tbsp) unsweetened cacao powder

5

g

(1 tbsp) instant coffee

45

ml

(3 tbsp) hot water
Instructions
Butter and flour a 22x12x7 cm (9 x 5 x 3-inch )loaf pan; set aside.

Position a rack in center of oven. Preheat oven to 175C / 350 F degrees.

Sift the flour, baking powder and baking soda in a large bowl.

In a medium bowl, whisk together cacao powder, instant coffee and hot water until completely smooth. Set aside.

Mix the milk, oil, salt and sugars together in a medium bowl. Add the lemon juice and whisk to combine.

Pour the wet ingredients over the flour mixture and whisk until just combined.

Pour one third of the batter into the cacao mixture bowl and whisk until just combined.

Add lemon zest and vanilla to the remaining batter.

Drop 1/4 cup of plain batter into the prepared pan, then dollop with 2 tablespoons of the chocolate batter. Continue layering both batters.

To create marbling, run a sharp knife through the batter in a swirling motion (like an "8").

Bake for 45-47 minutes or until a toothpick inserted near the center comes out clean.

Let cool down into the pan for 10 minutes, then transfer to a cooling rack and let cool completely before slicing.

This cake keeps well up to 3 days on the counter, wrapped into cling film or foil.
Nutritional ingredients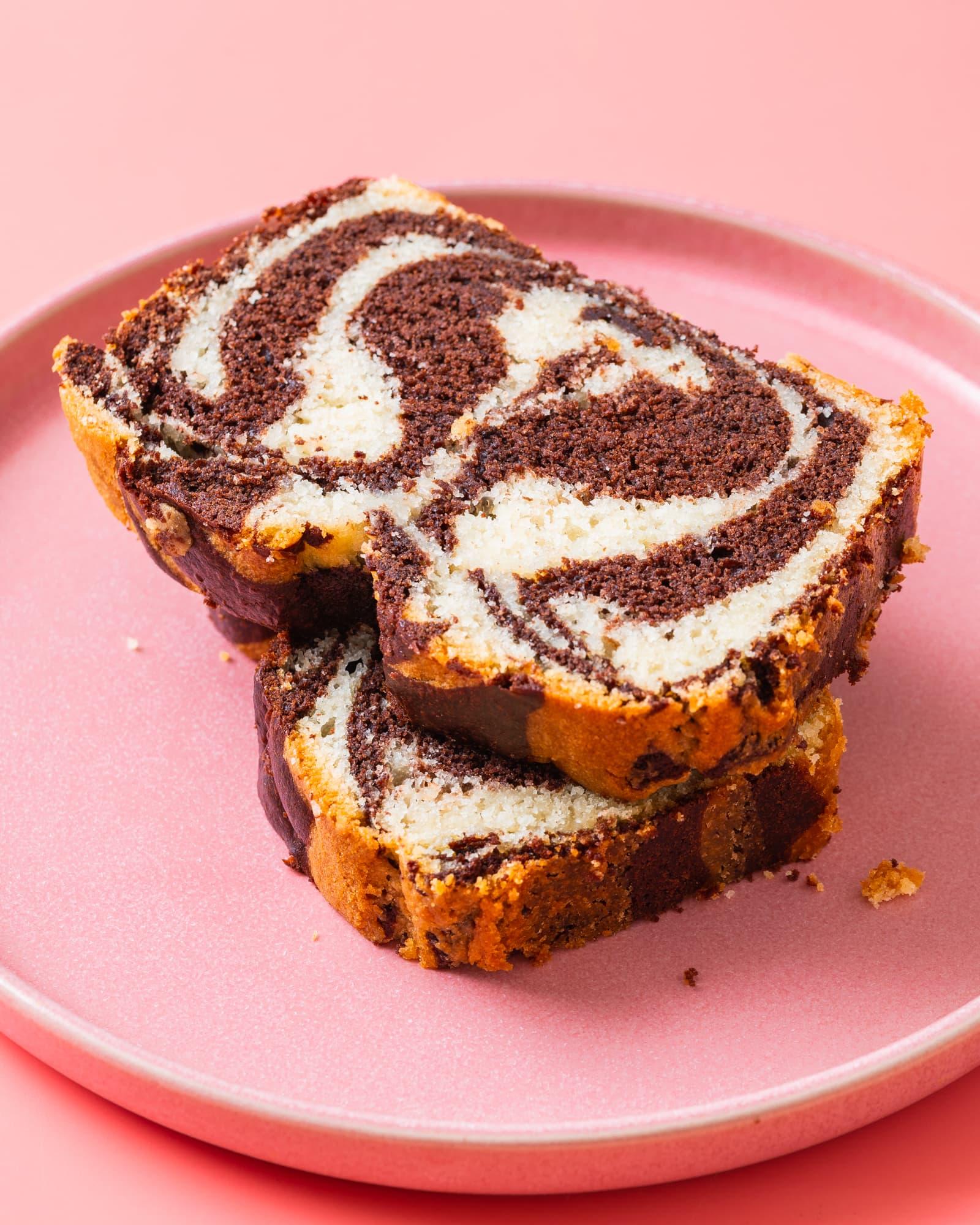 The specific nutritional ingredients of a moist and tender vegan marble cake will depend on the specific recipe used, but generally, a vegan marble cake is made with ingredients such as flour, sugar, plant-based milk (such as almond milk or soy milk), vegan butter or oil, cocoa powder, and baking powder.
A slice of moist and tender vegan marble cake typically contains around 200-300 calories, with approximately 5-10 grams of fat, 30-40 grams of carbohydrates, and 2-5 grams of protein. These values may vary depending on the specific recipe and the serving size.
Vegan marble cake can also be a good source of certain nutrients, such as fiber from the flour and cocoa powder, as well as vitamins and minerals depending on the specific ingredients used.
However, it is important to note that vegan marble cake is often high in sugar and should be consumed in moderation as part of a balanced diet.
Serving Suggestions
There are many ways to serve and enjoy a moist and tender vegan marble cake! Here are some serving suggestions:
Serve a slice of the cake on its own for a sweet and indulgent dessert or snack.
Top the cake with vegan whipped cream or frosting for an extra decadent treat.
Pair a slice of the cake with a cup of coffee or tea for a cozy and comforting snack.
Cut the cake into small squares and serve as a party or potluck dessert.
Use the cake as a base for a vegan trifle or layered dessert.
Warm up slices of the cake and serve with a scoop of vegan ice cream for a delicious dessert.
Cut the cake into small pieces and pack them as a sweet snack for a picnic or outdoor adventure.
Serve the cake alongside fresh fruit or berries for a refreshing and balanced dessert.
Use leftover cake to make vegan cake pops or cake crumbles that can be used as toppings for other desserts.
Enjoy the cake as a special breakfast or brunch treat, paired with fresh fruit and a cup of tea or coffee.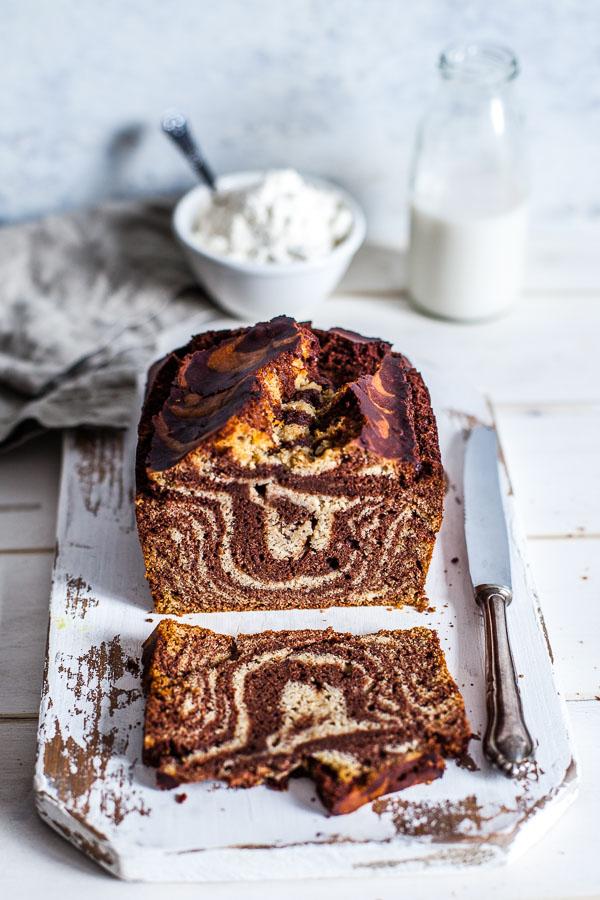 In conclusion, a moist and tender vegan marble cake is a delicious and indulgent dessert that can be enjoyed in many different ways. Whether served on its own, topped with frosting or paired with coffee or tea, this cake is sure to satisfy your sweet tooth.
So why not try making one for your next special occasion or just as a treat for yourself? With its rich chocolate and vanilla flavors and soft, moist texture, this cake is sure to be a hit with vegans and non-vegans alike.