Sweater weater means my favorite season has arrived! Ok, not officially autumn yet, but it's always time for cozy food, right?
When I think of a perfect autumn breakfast, I think of a cozy cup of earl grey with some almond milk paired with a moist, spiced breakfast cake.
Earl grey pound cake with cashew frosting is a flavored black tea infused with bergamot orange. The citrus notes of bergamot give the unique, luxurious taste to this tea. It's one of my all time favorite tea and it's also an amazing ingredient for baked goods!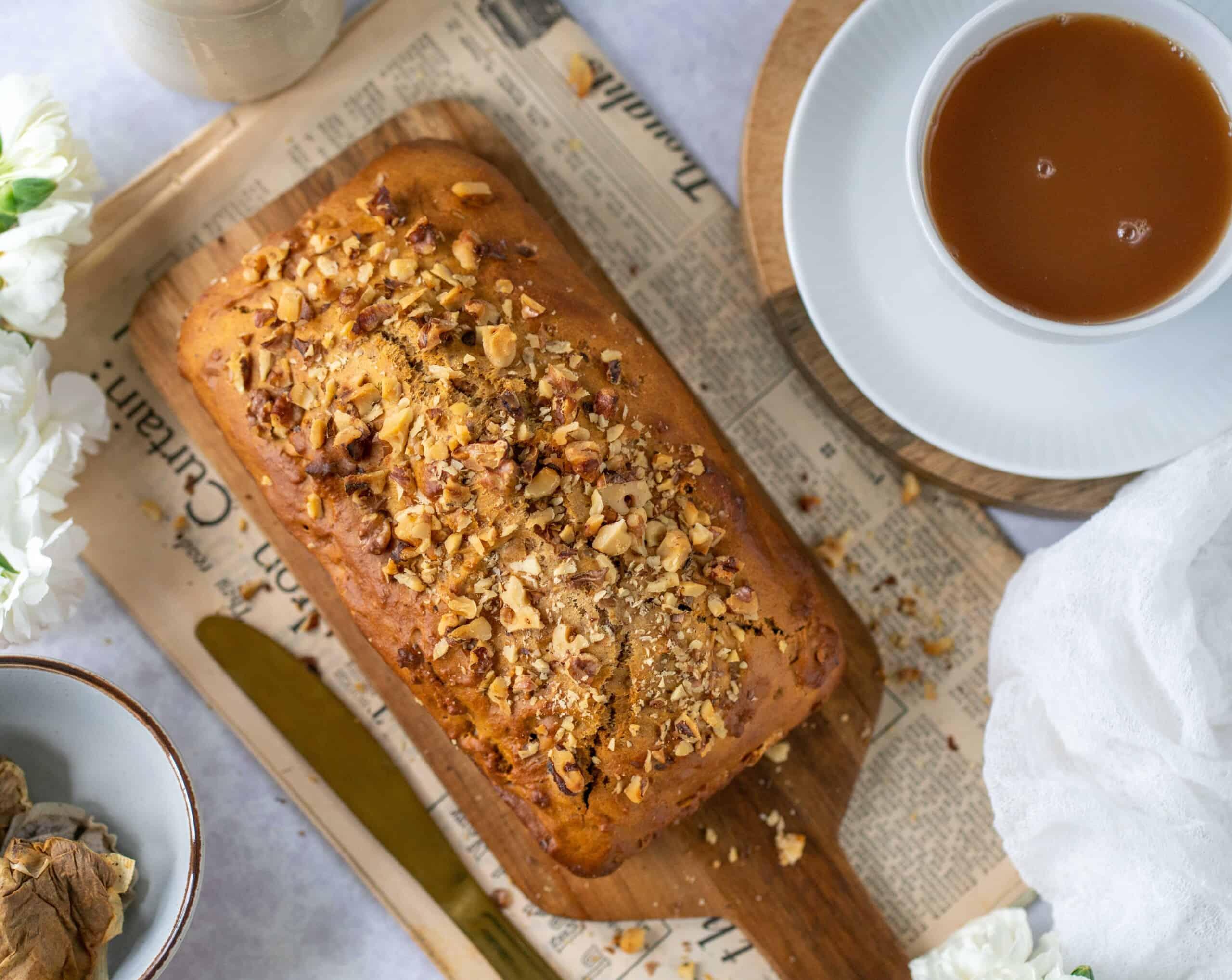 This loaf is fluffy and moist and has chocolate chunks for even more yumminess. The frosting is a regular vanilla cashew frosting, to which I added some beet powder just for the color, because, you know, I have a weakness for pink food.
I really hope you'll like this recipe! I'd love to have a feedback from you if you try it!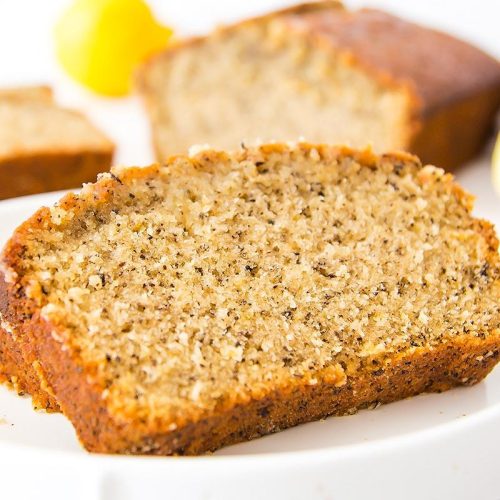 Earl grey pound cake with cashew frosting
plant-based, refined sugar-free, dairy-free, vegan
Ingredients
Ingredients for the frosting
110 g / 3/4 cups 

cashews, soaked overnight

140 g / 1/2 cup

coconut cream, from a can

30 g/ 1/4 cup

raw cacao butter gently melted, at room temp

3

tbsp 

rice syrup

1

tsp 

beet powder optional, for the color

1

tsp 

vanilla bean paste

pinch pink salt
Ingredients for the plum cake
190 g/ 1 1/2 cups

white spelt flour or all purpose flour

80 g/ 1/2 cup

Muscovado or coconut sugar

80 g / 1/2 cup

light brown sugar

1,5

tsp 

ground cinnamon

1

tsp 

baking soda

1/2

tsp 

sea salt

65 g/ 1/3 cup

coconut oil gently melted, at room temp

80 ml/1/3 cup

Earl grey tea

1

tsp 

vanilla bean paste

1

tsp 

white vinegar

240 ml/ 1 cup

almond milk

40 g/ 1/4 cup

dark chocolate, choppedInstructions
Instructions
Make the frosting
Place the cashews, coconut cream, rice syrup, lemon juice, vanilla and beet powder in a high speed blender and blend until smooth.

Add the cacao butter gradually through the top of the blender while the motor is running. This should blend in completely and you should end up with a smooth cream.

Place in the refrigerator for at least 4 hours, stirring from time to time. You can keep it in the fridge overnight and give it a good stir before using.
Make the pum cake
Preheat the oven to 175C| 350 F degrees.Line a 22x 12 cm | 9 x 5 inch loaf pan with parchment paper. 

In a medium bowl, mix together the cinnamon, flour, sugar, baking soda and salt together. Set aside. 

In a separate bowl, mix together the coconut oil, tea , vanilla, vinegar, and almond milk until well combined.

Stir in the wet ingredients into the dry ingredients and stir until just combined. 

Pour the batter into the baking pan and bake for 50 – 55 minutes, or until a toothpick inserted in the middle comes out clean.Let cool completely before frosting.