Summer berry banana bread for breakfast? Yes, please! This fluffy banana bread is vegan, healthy and loaded with summer berries!
The most difficult part of baking vegan cakes is always to find a good substitute to eggs. In this case, bananas work perfectly! The texture is fluffy and moist and you won't notice any difference with regular cakes.
And since it's called a bread, it's perfectly fine to spread peanut butter or jam on it, am I right? To be honest, I love it just as it is, straight from the oven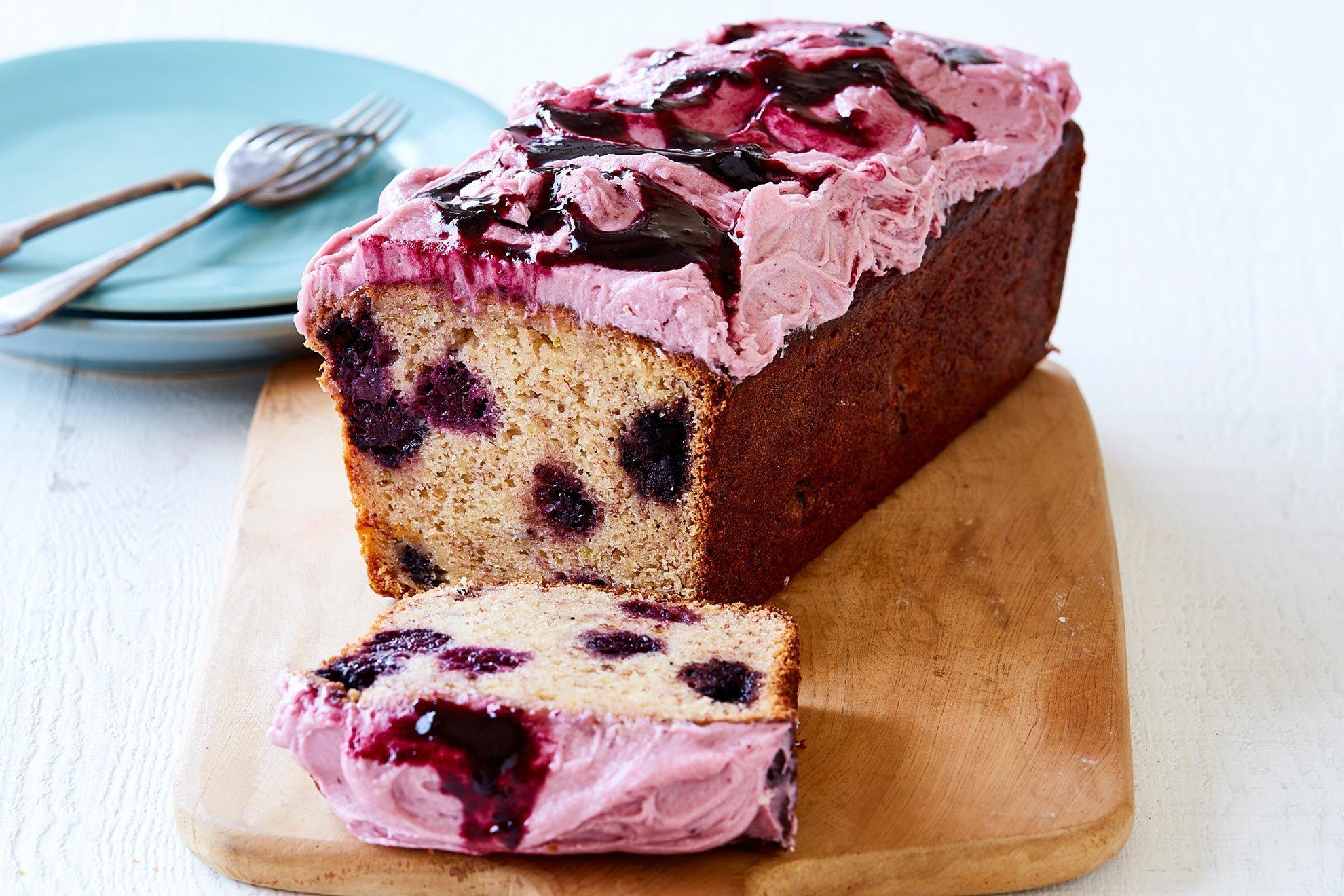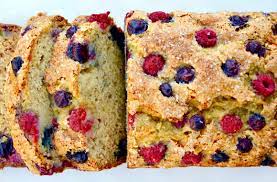 Summer berry banana bread
Vegan, refined sugar-free
Ingredients
300 

grams 

bananas, very ripe

80 

grams 

coconut oil /vegan butter, at room temperature

120 

grams 

light brown sugar

1

tsp 

vanilla bean paste

60 

ml 

almond milk

270 

grams 

all purpose flour

1

tsp 

baking powder

1/2

tsp 

baking soda

1/4

tsp 

salt

160 

grams 

summer berries (cherries, raspberries, etc.), fresh or frozen

2

tbsp 

flour to toss the berries

1/2

cup 

coconut shreds for the topping, optional
Instructions
Preheat oven to 180C degrees.

Grease and flour a 25cm/ 10 inch loaf pan.

In a medium bowl, sift together flour, baking powder, baking soda and salt.

In a food processor, combine the bananas, almond milk, coconut oil or butter and sugar. Blend until smooth (2-3 minutes).

Add in the vanilla and the flour mixture and blend again, so you've left with a smooth cake batter. Don't overmix.

Place the berries and flour in a bowl and toss to coat evenly.

Place the berries and flour in a bowl and toss to coat evenly.

Top with coconut shreds, if using.

Bake for 60- 70minutes, or until a toothpick inserted near the center of the loaf comes out mostly clean.

Cover with tinfoil if the top darkens too much.

Cool 5-10 minutes in loaf pan, then flip loaf out onto a wire rack and cool fully
Introduction about Summer berry banana bread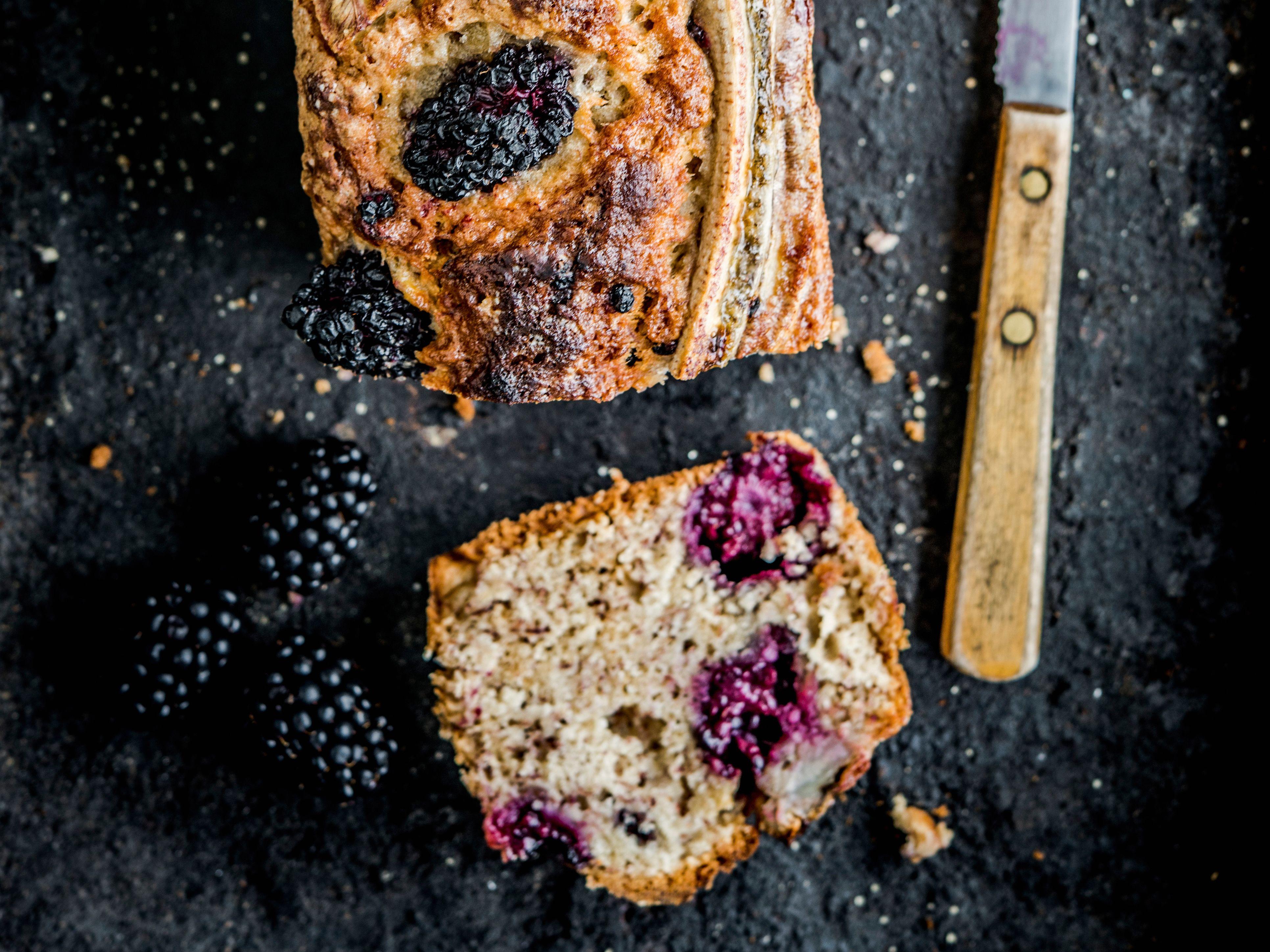 Summer berry banana bread is a delicious and moist bread that combines the sweet flavors of ripe bananas and juicy summer berries. It's a perfect treat for summer mornings or an afternoon snack with a cup of coffee or tea.
This bread is typically made with a simple batter of mashed bananas, flour, eggs, sugar, and butter, and then studded with fresh berries like strawberries, blueberries, or raspberries.
The combination of the sweet, ripe bananas and tangy berries creates a delightful flavor and texture that's hard to resist.
Summer berry banana bread is a versatile recipe that can be made with different types of flour, sweeteners, and berries, depending on your preferences. It's also a great way to use up overripe bananas and seasonal berries that might otherwise go to waste.
Fact about Summer berry banana bread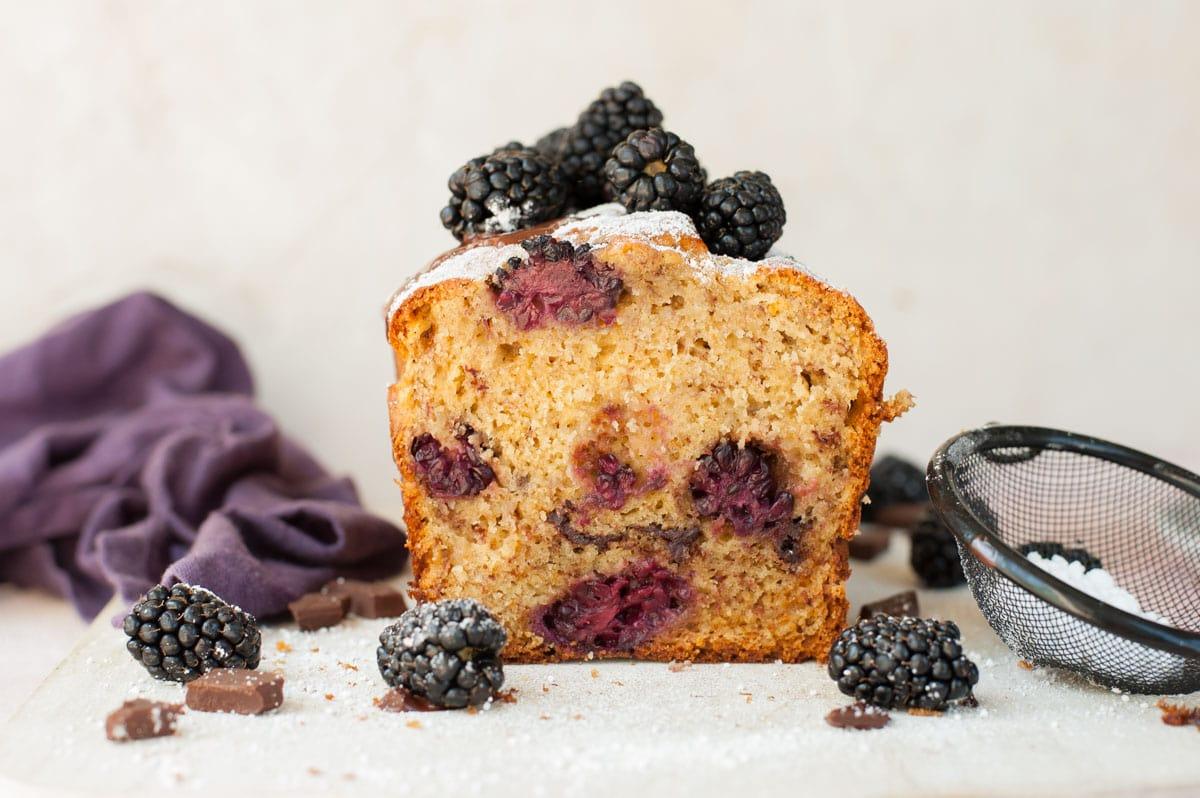 Here's a fun fact about Summer berry banana bread:
While banana bread has been a popular recipe for many years, the addition of fresh berries to the recipe is a more recent trend.
According to Google Trends, searches for "berry banana bread" have steadily increased since 2015, indicating that this variation of the classic recipe has become more popular in recent years.
Summer berry banana bread is not only a delicious treat, but it can also be a healthier alternative to traditional desserts.
Bananas are a good source of fiber, potassium, and vitamin C, while berries are packed with antioxidants and other essential nutrients. By combining these two ingredients in a bread, you can enjoy a sweet treat that's also good for you!
Cooking tips
Sure, here are some cooking tips for making Summer berry banana bread:
Use ripe bananas: Use ripe bananas that are brown and spotty for the best flavor and texture. The riper the bananas, the sweeter and moister the bread will be.
Choose fresh berries: Choose fresh, ripe berries that are in season and at their peak of flavor. Frozen berries can also be used, but make sure to thaw them completely and pat them dry before using.
Mash bananas well: Make sure to mash the bananas well with a fork or potato masher until they are completely smooth. This will help to ensure that the bread is moist and tender.
Don't overmix the batter: Overmixing the batter can lead to a tough and dense bread. Mix the ingredients until just combined, and avoid overworking the dough.
Use parchment paper: Line the loaf pan with parchment paper to prevent the bread from sticking and to make it easy to remove from the pan.
Add berries gently: Gently fold the berries into the batter to avoid crushing them and turning the batter purple.
Adjust baking time: The baking time may vary depending on the size and shape of your loaf pan and the ripeness of your bananas. Check the bread with a toothpick inserted in the center to ensure that it's fully cooked. If the bread is browning too quickly on top, cover it with foil for the last 10-15 minutes of baking.
Let it cool: Allow the bread to cool in the pan for about 10 minutes before removing it from the pan and transferrin it to a wire rack to cool completely. This will help to prevent the bread from breaking or sticking to the pan.