Lemon sesame seeds loaf cake is always perfect. This plum cake is so fluffy and flavourful. The delicate taste of lemon goes so well with the strong taste of sesame seeds.
And how pretty does the pink glaze look? To make it, I just combined some lemon juice with a dash of blood orange juice.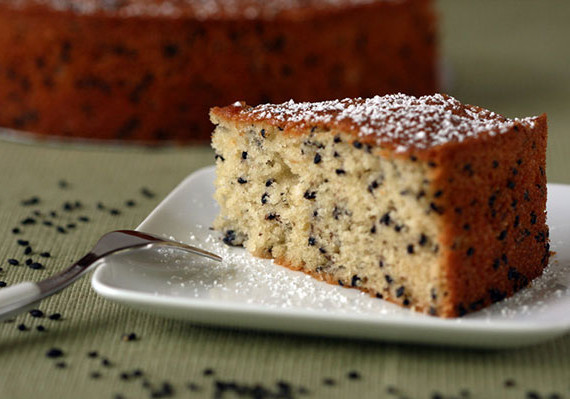 Lemon sesame seeds loaf cake
Ingredients
300 

grams 

spelt flour

2

tsp 

baking powder

1

tsp 

baking soda

1/4

tsp 

salt

200 

ml 

oat milk

80

grams 

agave

2

tsp 

vanilla bean paste

1 1/2

organic lemons, juice and peel

120 

ml 

sunflower seeds oil

1 1/2

Tbsp 

balck sesame seeds
Instructions
Preheat oven to 180° C degrees.

In a large bowl, combine all dry ingredients.

In another bowl, combine lemon juice,soy milk and oil. 

Add the wet ingredients to the dry ingredients bowl and whisk to combine.

Pour the batter in a greased loaf pan (25x11cm).

Bake for 40-45 minutes ot until a toothpick comes out clea.

Let the plum cake cool down completely before frosting.
Notes
To make the recipe completely refined sugar-free, replace powdered sugar with agave. You'll get a thinner frosting.
Cooking tips Lemon sesame seeds loaf cake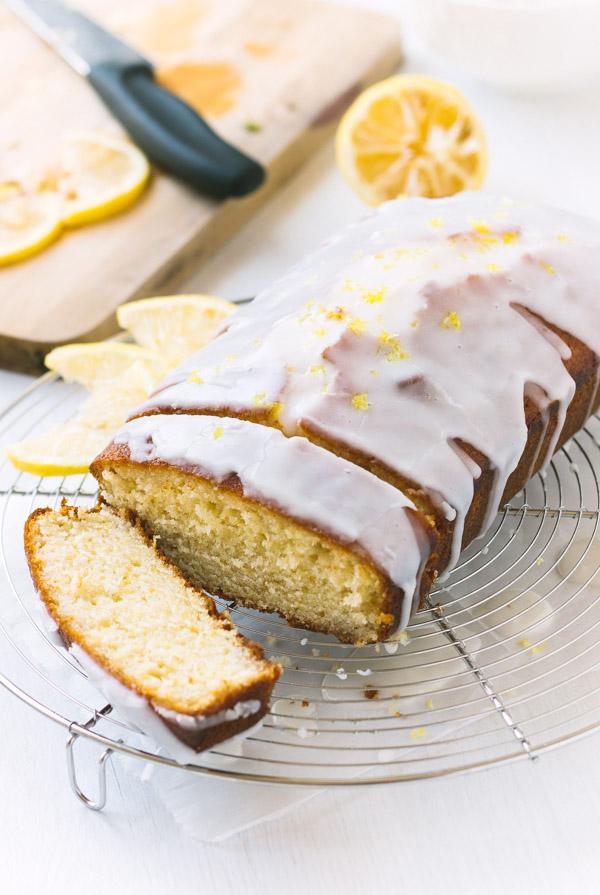 Here are some cooking tips for making a delicious lemon sesame seed loaf cake:
Use fresh ingredients: Use fresh lemons and high-quality sesame seeds to ensure the best flavor and texture for your loaf cake.
Toast the sesame seeds: Toasting the sesame seeds before adding them to the batter can enhance their nutty flavor and give the cake a nice crunch.
Measure ingredients accurately: Accurate measurements are important when baking, so use a kitchen scale or measuring cups and spoons to ensure you add the right amounts of each ingredient.
Mix the batter well: Mix the batter thoroughly but gently, to avoid over-mixing which can result in a tough and dense cake. Use a spatula to fold the dry ingredients into the wet ingredients until just combined.
Don't over-bake the cake: Over-baking the cake can cause it to become dry and crumbly. Check the cake with a toothpick or cake tester a few minutes before the recommended baking time is up, and remove it from the oven as soon as it comes out clean.
Let the cake cool before slicing: Allow the cake to cool completely in the pan before removing it and slicing it, to prevent it from falling apart.
Store the cake properly: Store the lemon sesame seed loaf cake in an airtight container at room temperature for up to 3 days, or in the fridge for up to a week. You can also freeze the cake for up to 3 months, wrapped tightly in plastic wrap and stored in an airtight container.
Nutritional ingredients
The nutritional content of a lemon sesame seeds loaf cake can vary depending on the recipe and serving size, but here are some common ingredients and their nutritional information:
Flour: Flour is a common ingredient in cake batter and provides carbohydrates and some protein. One cup of all-purpose flour contains approximately 455 calories, 95 grams of carbohydrates, and 13 grams of protein.
Sugar: Sugar is often added to cake batter to sweeten the cake. One tablespoon of granulated sugar contains approximately 49 calories and 12 grams of carbohydrates.
Baking powder: Baking powder is a leavening agent that helps the cake rise. It is typically low in calories and does not provide significant amounts of other nutrients.
Salt: Salt is often added to cake batter to enhance the flavor. One teaspoon of table salt contains approximately 2,300 milligrams of sodium.
Lemon: Lemons are a citrus fruit that is often used in the cake batter to provide a tangy flavor. Lemons are low in calories and high in vitamin C.
Sesame seeds: Sesame seeds are a common addition to the cake batter and provide calories, fat, carbohydrates, and a small amount of protein. The nutritional content can vary on the specific type and amount of sesame seeds used.
Eggs: Eggs are often added to cake batter to provide structure and protein. One large egg contains approximately 72 calories, 5 grams of fat, and 6 grams of protein.
Overall, lemon sesame seeds loaf cake can be a tasty treat, but they should be consumed in moderation as they can be high in calories, sugar, and fat depending on the recipe. To make them healthier, you can use whole wheat flour, reduce the amount of sugar, and add more nutritious ingredients like nuts or seeds.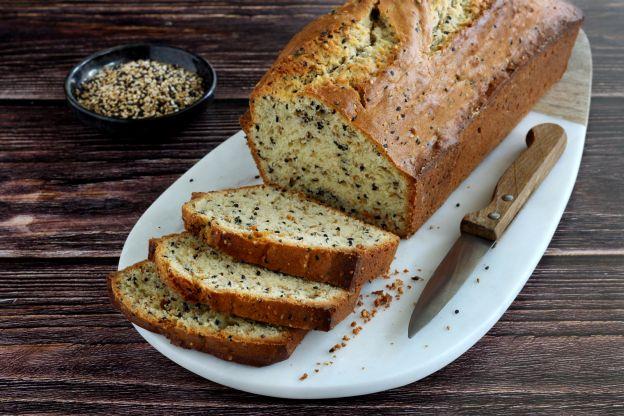 In summary, lemon sesame seeds loaf cake is a delicious and flavorful dessert that combines the tangy taste of fresh lemons with the nuttiness of toasted sesame seeds.
While it should be enjoyed in moderation due to its high calorie and sugar content, it can be a delightful treat for special occasions or as a sweet afternoon snack.
With the right ingredients and cooking techniques, you can create a moist and flavorful buds loaf cake that will satisfy your taste and impress your friends and family.